Period: 1 February - 31 March 2006. Country: Thailand
(1)The Image of Women in The Phibul's Era (1933 – 44)
ASAWARACHAN Piyawan (Division of Southeast Asian Area Studies)
Key Words: History, Thai women, Nationalism, Gender, Image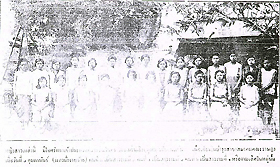 Photo1: A beauty contest was held during a winter festival in the Khonkaen province to collect money to support The People's party. Picture from Thai Khasem Ruam Khaw, 11 March 1932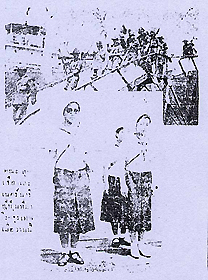 Photo2: Japanese boy and girl scouts who visited Thailand in April 1937. Picture from The Nation, 9 April 1973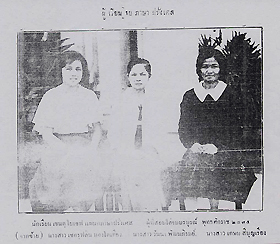 Photo3: Two girls who graduated in French language from ST. Joseph's Convent in 1932. Picture from Thai Khasem Ruam Khaw, 8 April 1933
(2) This study aims to investigate Thai nationalism during the period 1933-44, a prosperous time for women's activities, urged by Phibul's government from the perspective of gender. According to the ideology of nationalism, women were recognized as people of the country but in a different way than men. Thus, it is necessary to clarify how the image of the woman, or "womanness," was created in that period, and to re-examine women as policy-makers and policy-receivers as well.
(3) Duration: 1 February 2006 – 31 March 2006, Place: Bangkok, Thailand
In the course of this field research, I spent most of the time reading official documents and newspapers collected from the National Archives and the National Library of Thailand. As one aspect towards understanding women's status, I focused on the process of changing family laws, which affected the marital relations of Thai people. I also investigated in detail the reason why the Thai government promulgated the family laws in 1935, which changed the model of marital relationships from polygamy to monogamy, and its effects.
Most of the literature, especially in Thai, indicated that this change was aimed at civilizing the country and raising women's status. After examining the documents, however, I found that the main reason for changing the family law at the time was neither for women nor the civilization of the country, but merely to eliminate the extraterritoriality that foreign countries held in Thailand. Through this modern law, monogamy had become the standard of marital relationships, but polygamy still continued in practice.
Lastly, I plan to further this study since some points are still obscure. For example, the status of minor wives who were not accepted as wives.